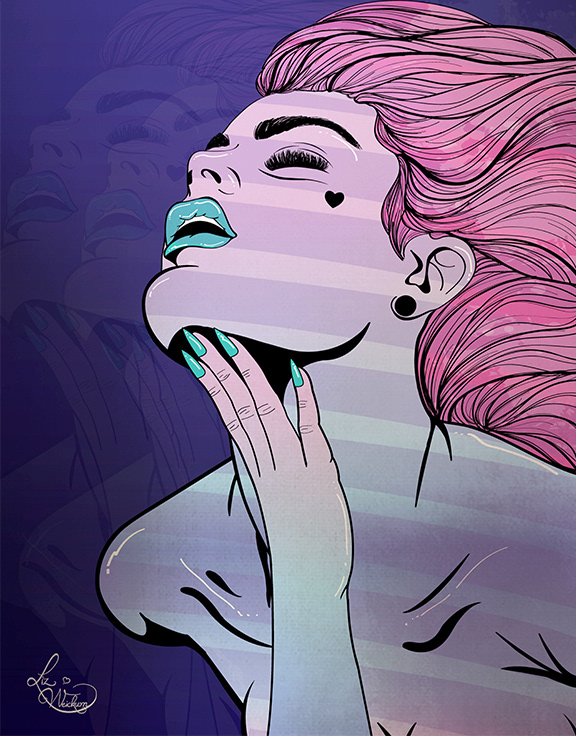 "MULTIPLE O'S" //

DIGITAL ILLUSTRATION
|
A tribute to something truly unique to women is the ability to have multiple orgasms. Unlike men who's body's need a "refractory period" to recover from orgasm, woman possess the ability to enjoy double o's or more, without limitation.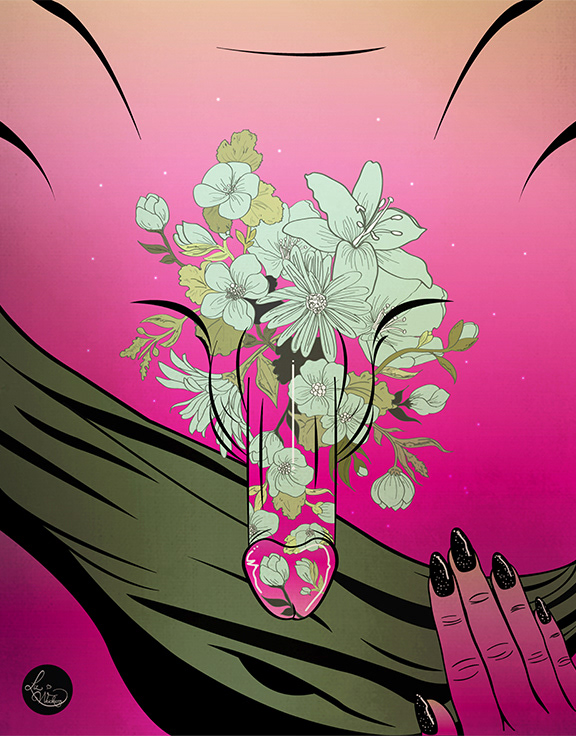 "FULL FRONTAL" //

DIGITAL ILLUSTRATION
|
This is in part dedicated to the female gaze, a flip on the concept of the male gaze. In feminist philosophy, the male gaze is the way in which the visual arts and literature depict the world and women from a masculine point of view, presenting women as objects of male pleasure. I titled this piece "Full Frontal" because male full frontal nudity in film, etc. is tiny in comparison to female full frontal nudity. There's nothing wrong with male nudity and I think we should see just as much of it as female nudity because both are beautiful and desirable.
"PUSSY PLEASURE" //

DIGITAL ILLUSTRATION
|
A piece dedicated to prioritizing a woman's pleasure. In our culture, women's pleasure is often overlooked or seen as unimportant. Female sexuality remains mystified and downplayed in general, in many respects taboo and inter-related with gender based bias in our culture. The female orgasm is just as important as the male orgasm and should never be ignored. Women should expect their pleasure to be taken seriously and never ashamed to own it. Most women are unable to have an orgasm through intercourse alone and need clitoral touch (clitoral stimulation) to reach orgasm.